L'année 2022 se termine en exposition pour Invader, en effet, après l'expo Rubikcubist à Bruxelles, l'artiste expose cette fois sur Paris à la galerie Over the Influence entre le 10 décembre 2022 et le 28 janvier 2023. Intitulée 4000, l'exposition fête les 4000 premières pièces posées dans le monde entre 1998 et 2021 ! C'est avec un accrochage d'une quarantaine d'alias que l'artiste et la galerie reviennent sur cette invasion mondiale (et même extra-terrestre) menée sur désormais 25 ans !…
A l'occasion de l'exposition un nouveau livre d'Invader a été présenté et lancé, mais pour qui s'intéresse au travail d'Invader, c'est même une bible ! Dans « 4000 – The complete guide to the Space Invaders » ce sont donc les 4000 premières mosaïques qui sont présentées par ordre d'apparition et donc par année, avec les villes, le nombre de points, leur nomenclature et à la fin tout un tas de renseignements, de statistiques et d'informations… Le livre ultime !
A noter que c'est la troisième exposition que fait Invader avec Over The Influence après Wipe Out à Hong Kong en 2015 et Into the white cube à Los Angeles en 2018. Retrouvez également les photos de l'exposition incroyable autour du Rubikcubisme au MIMA de Bruxelles, Rubikcubist, mais aussi Hello my game is… à Paris au Musée en herbe en 2017 ou 1000 à Paris en 2011 avec la galerie Le Feuvre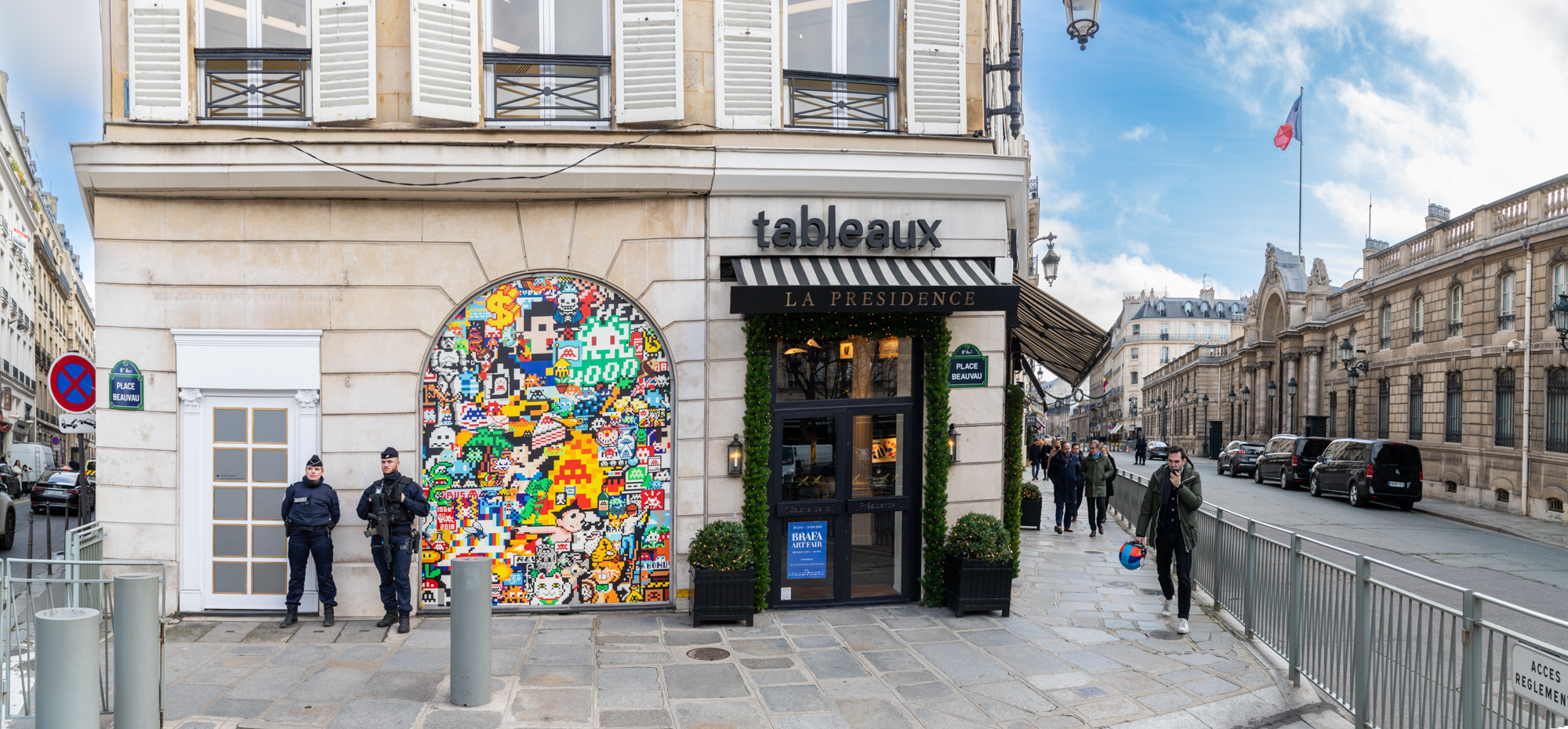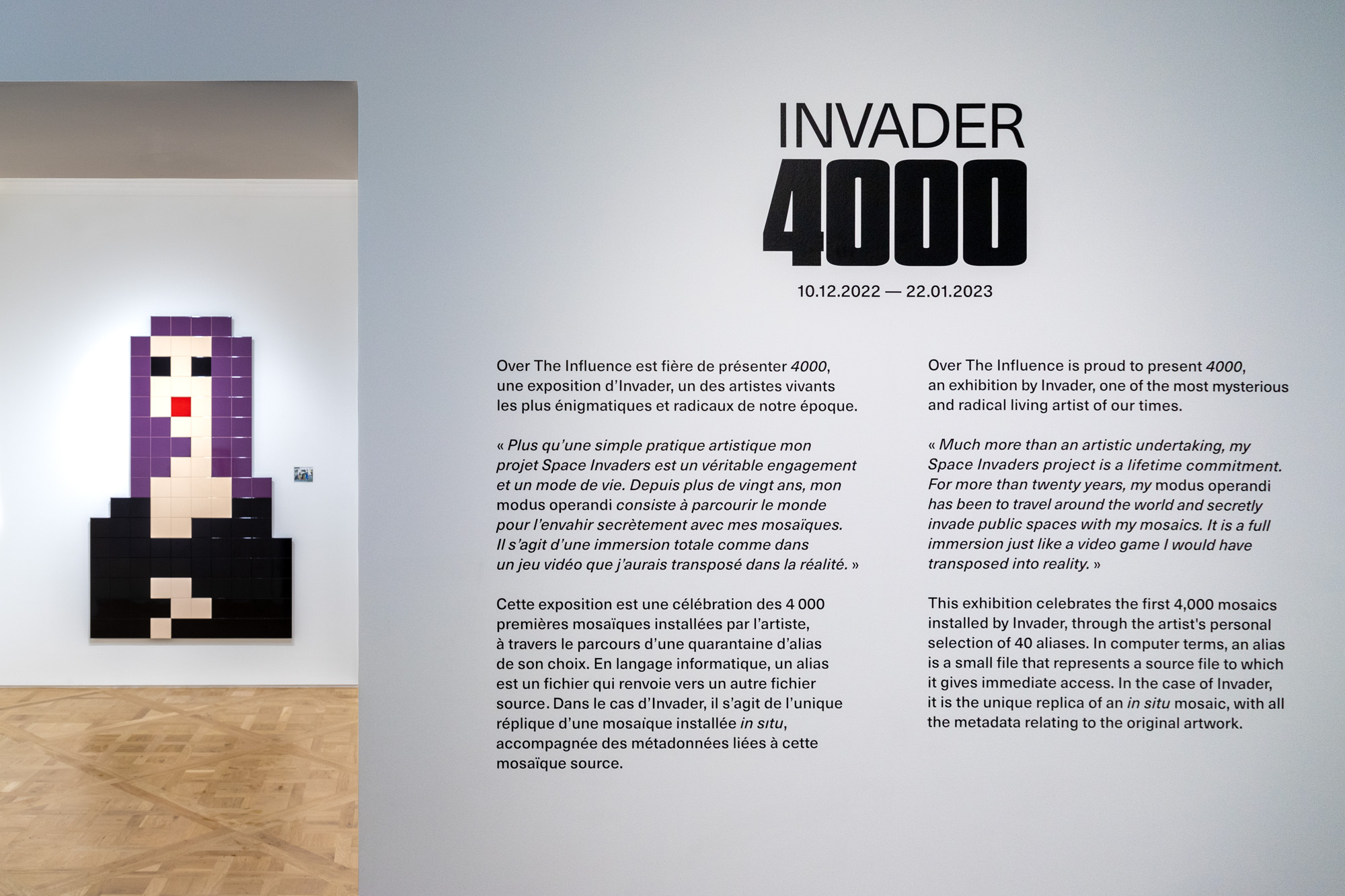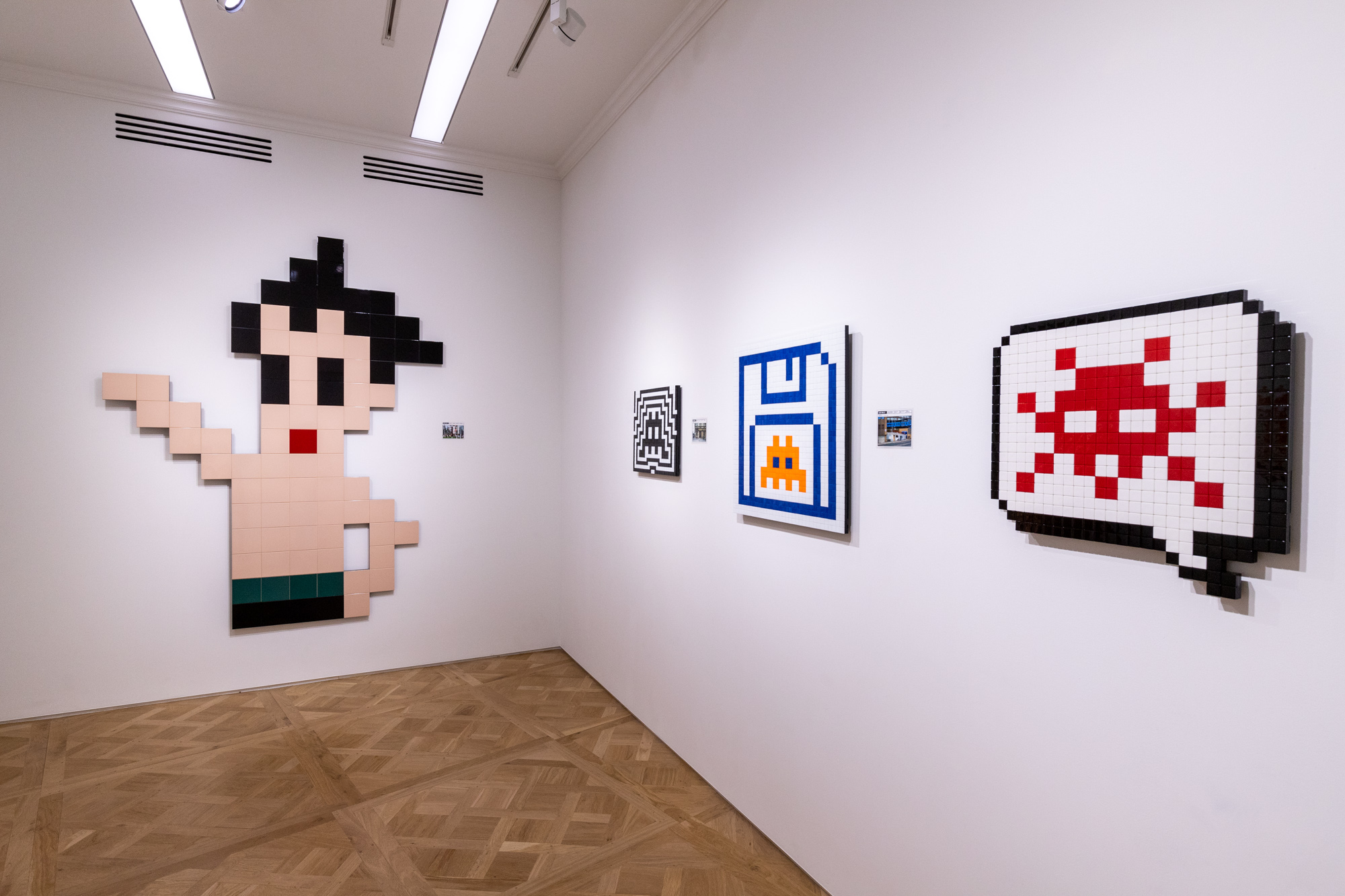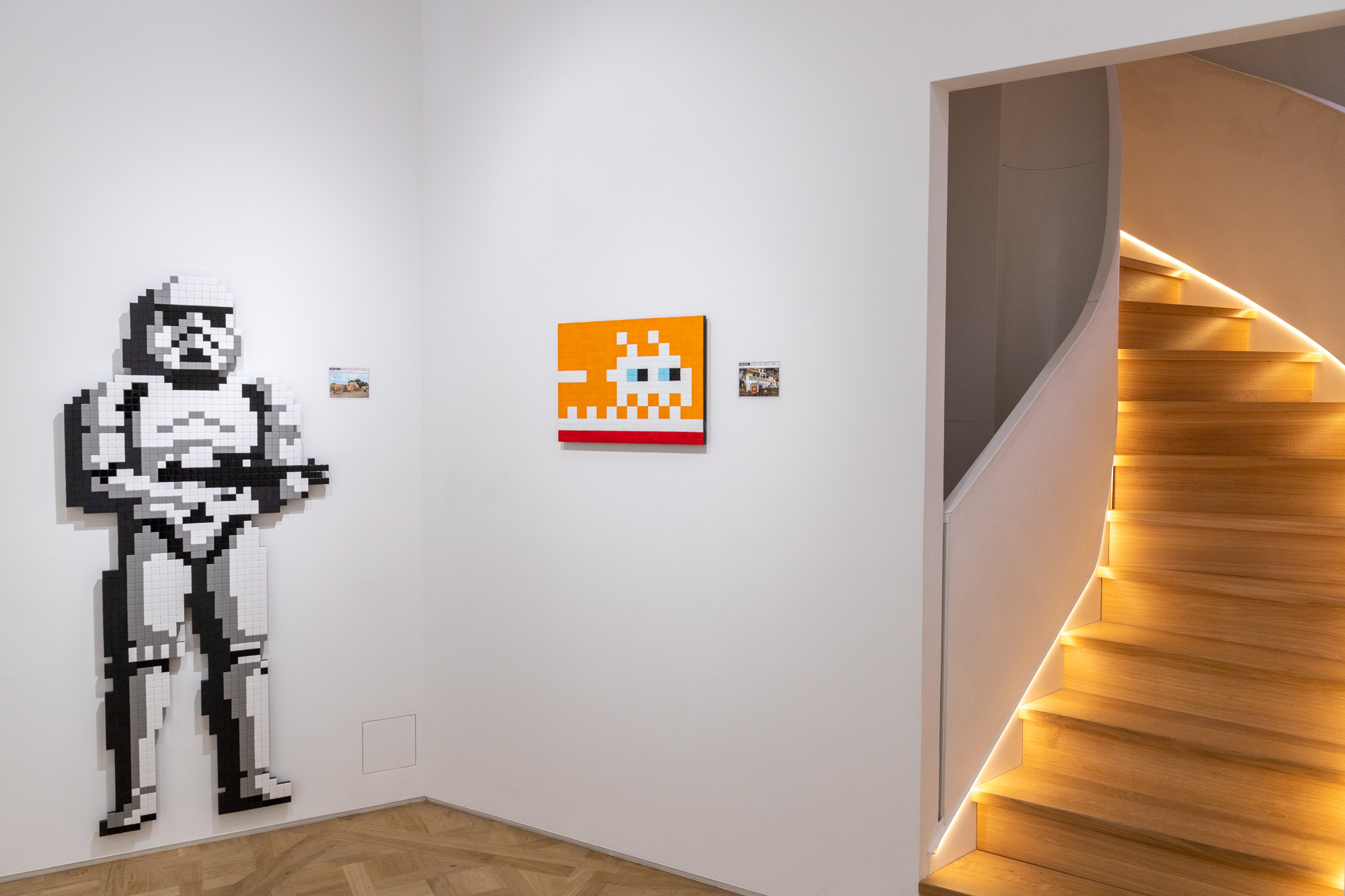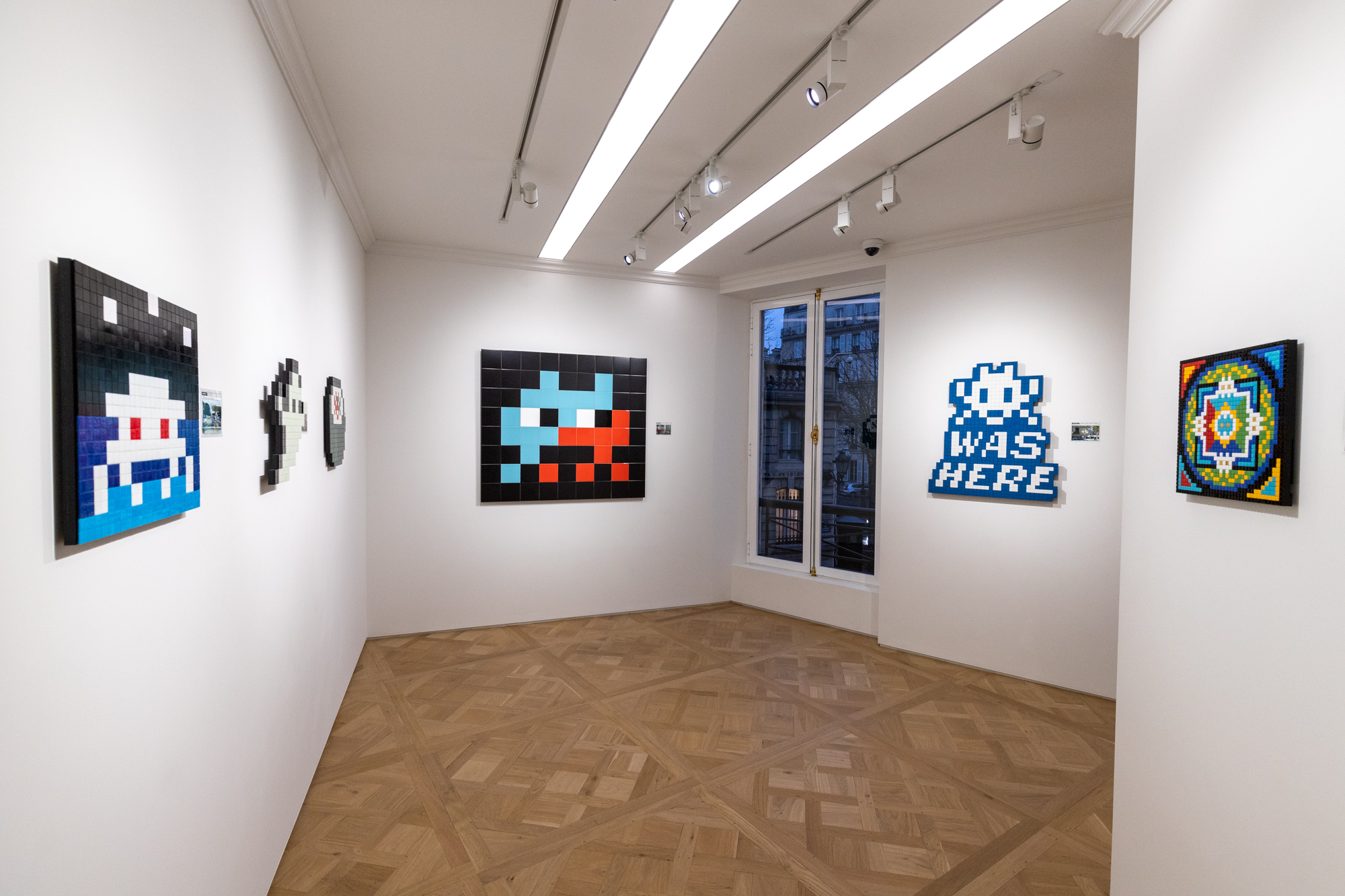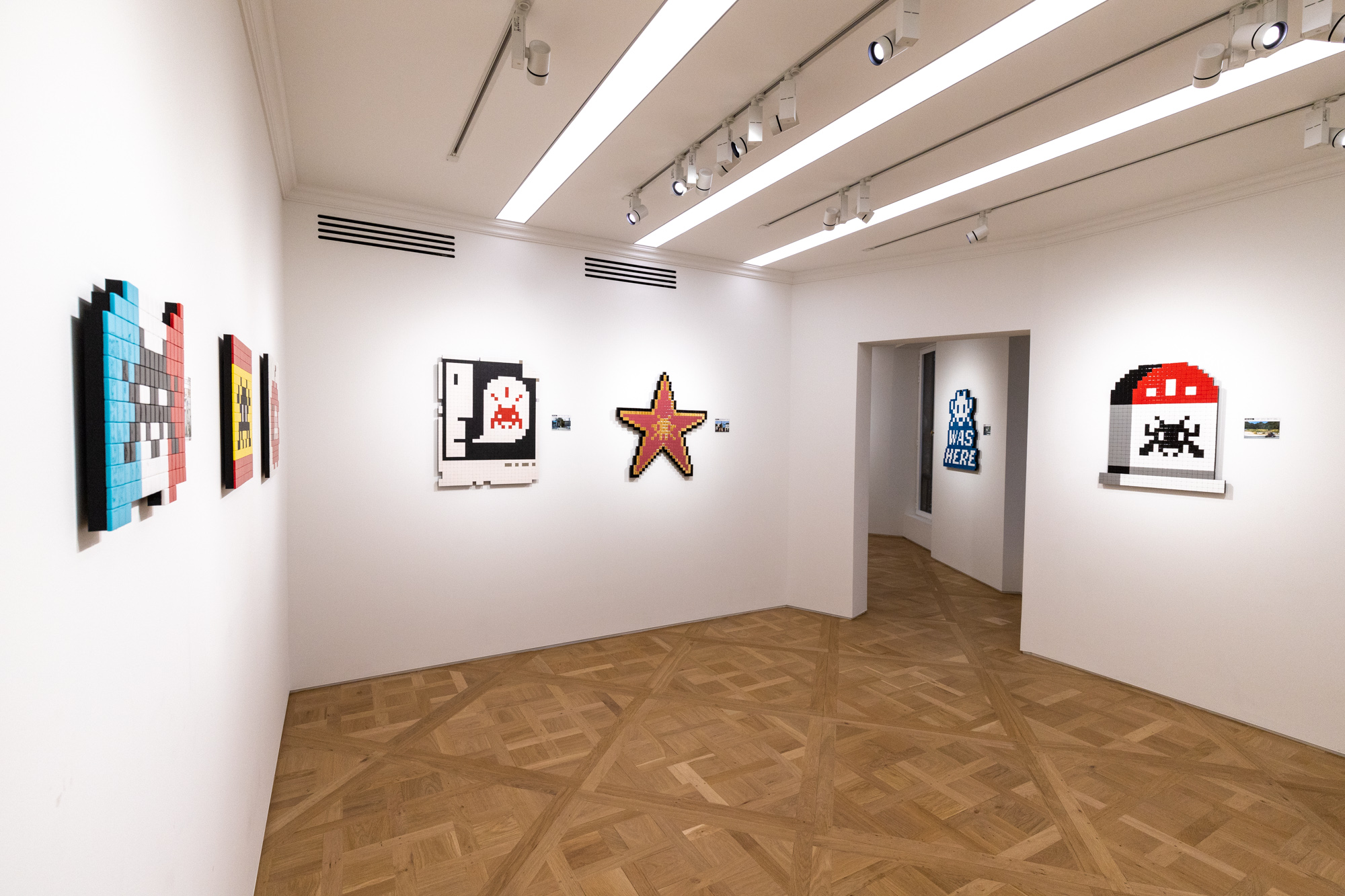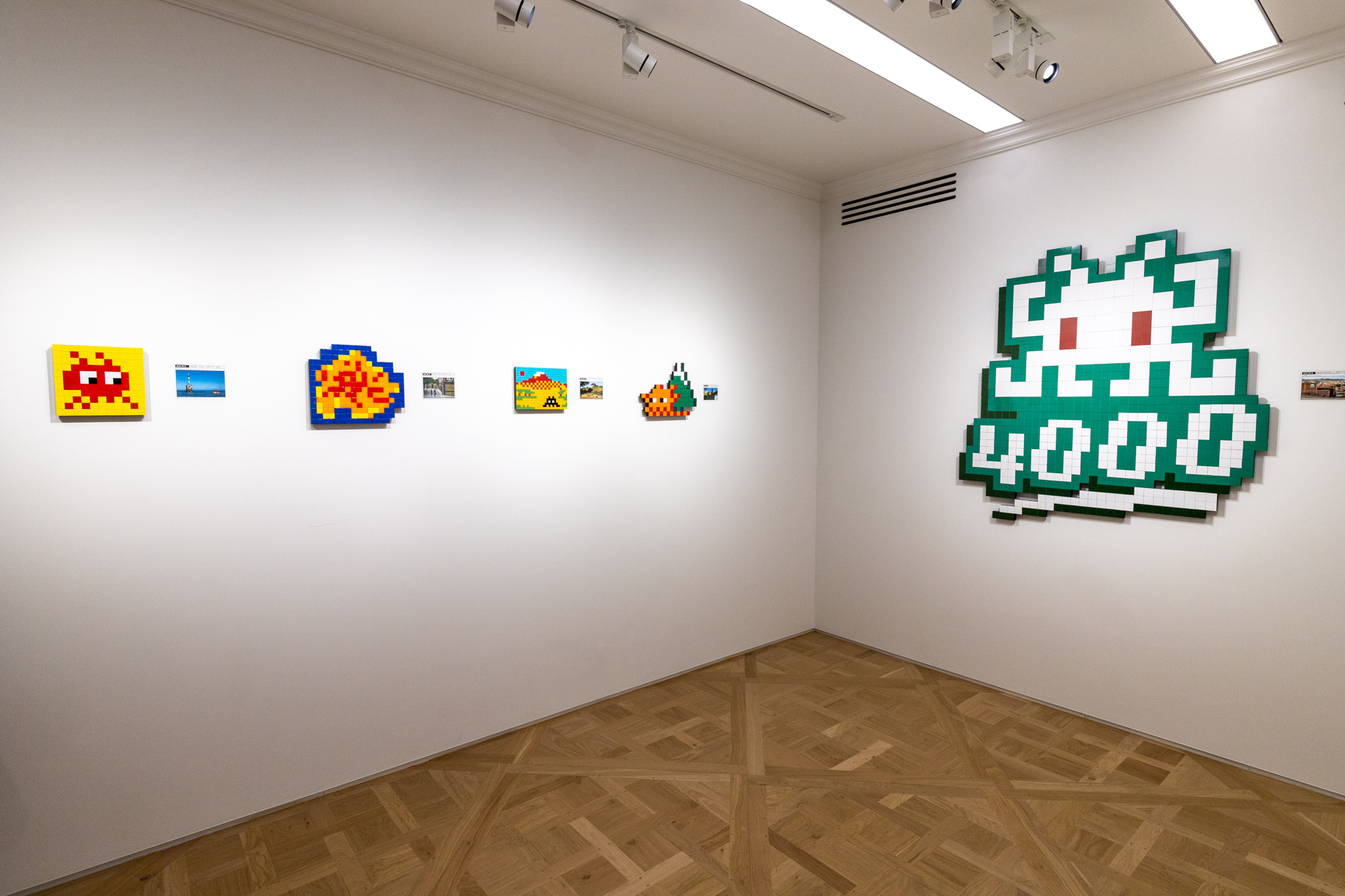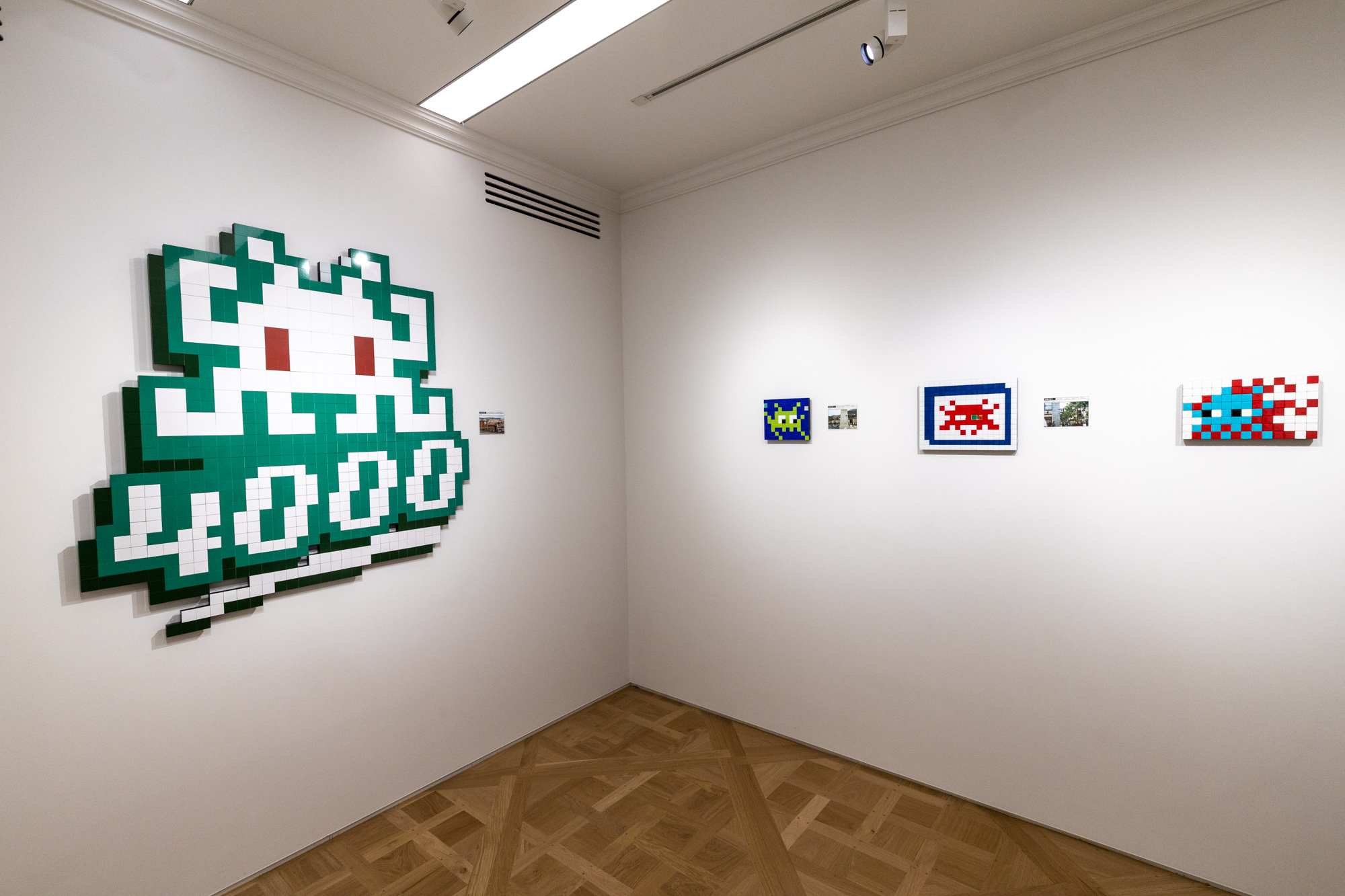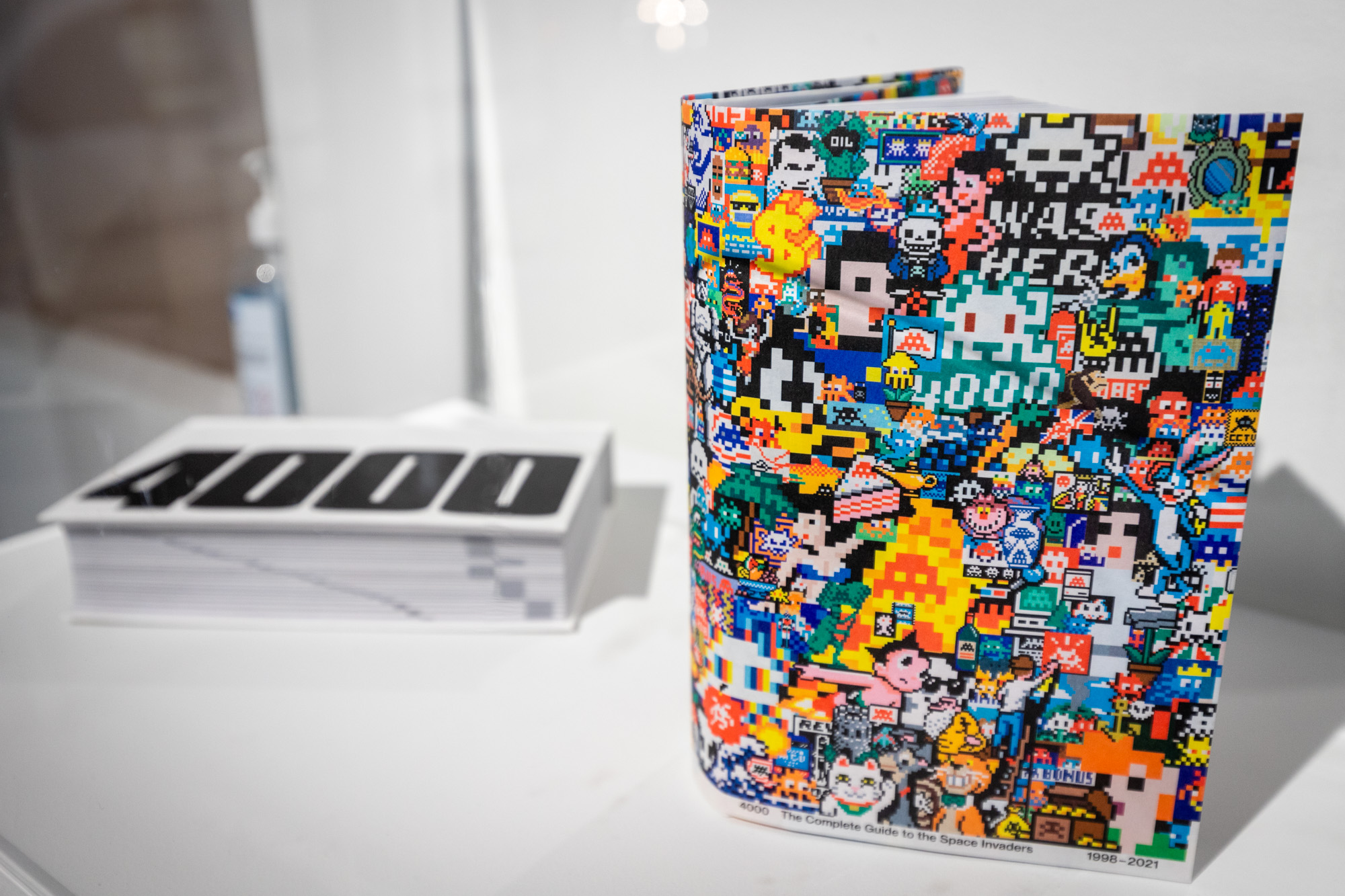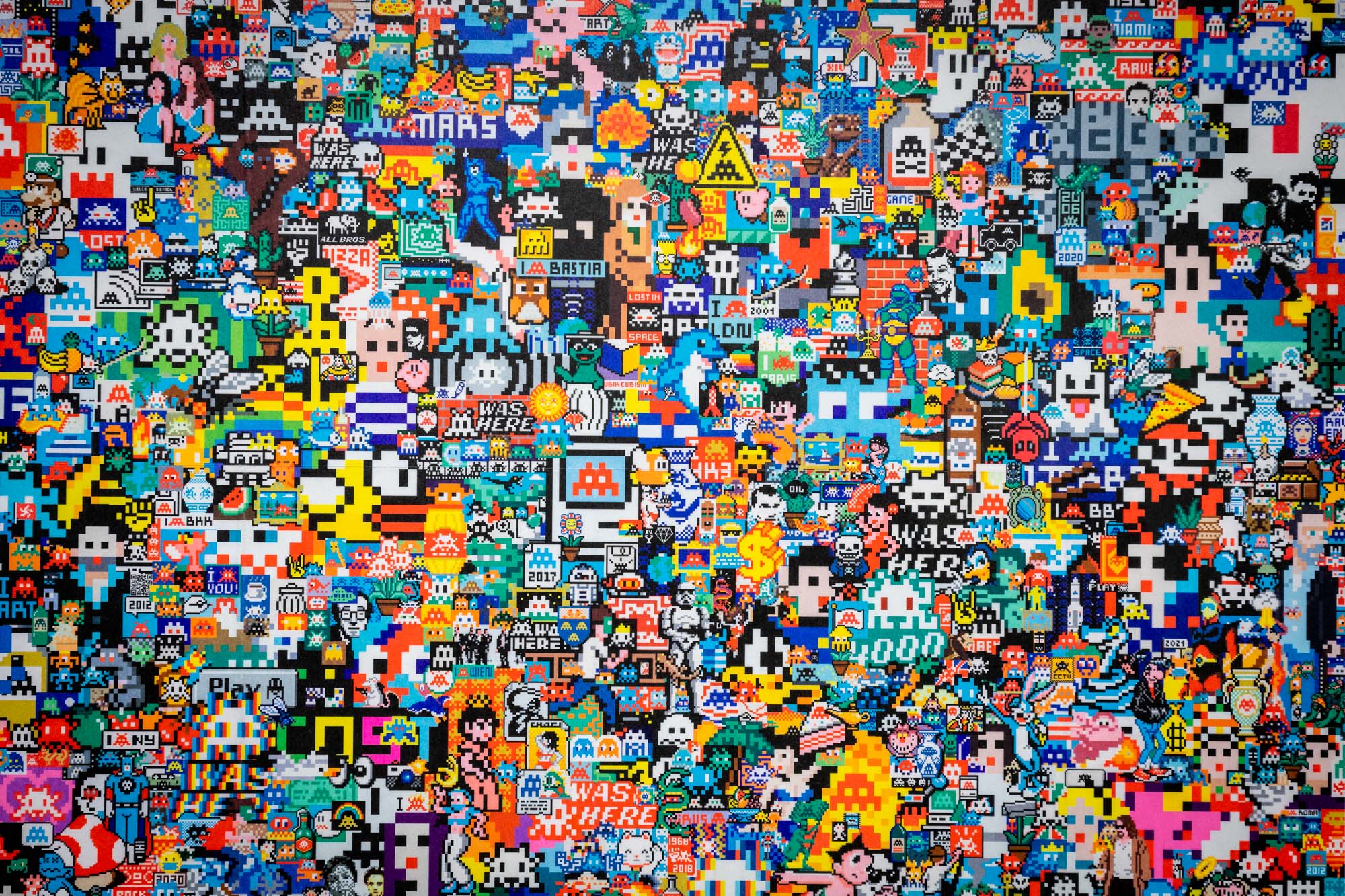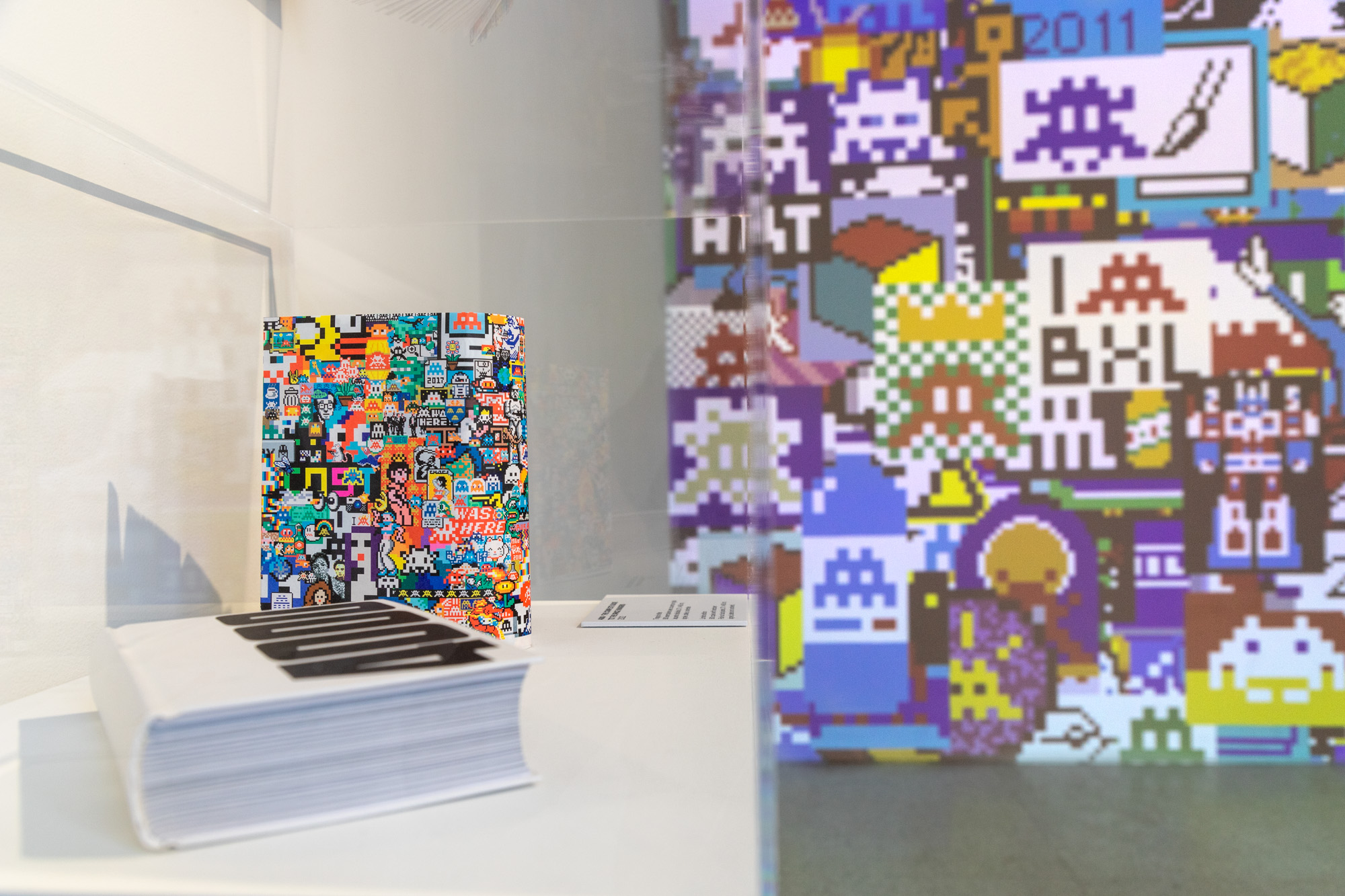 Et si vous êtes curieux, il y a un petit easter egg sur la jaquette à la fin du livre… Si vous faites attention il y a un QR code entre Gainsbourg et la Panthère rose… Sortez votre smartphone et flashez le, vous découvrirez alors les animations présentées à l'entrée de l'expo !… Elles sont présentées de façon aléatoire, donc n'hésitez pas à rafraichir la page pour relancer une nouvelle animation !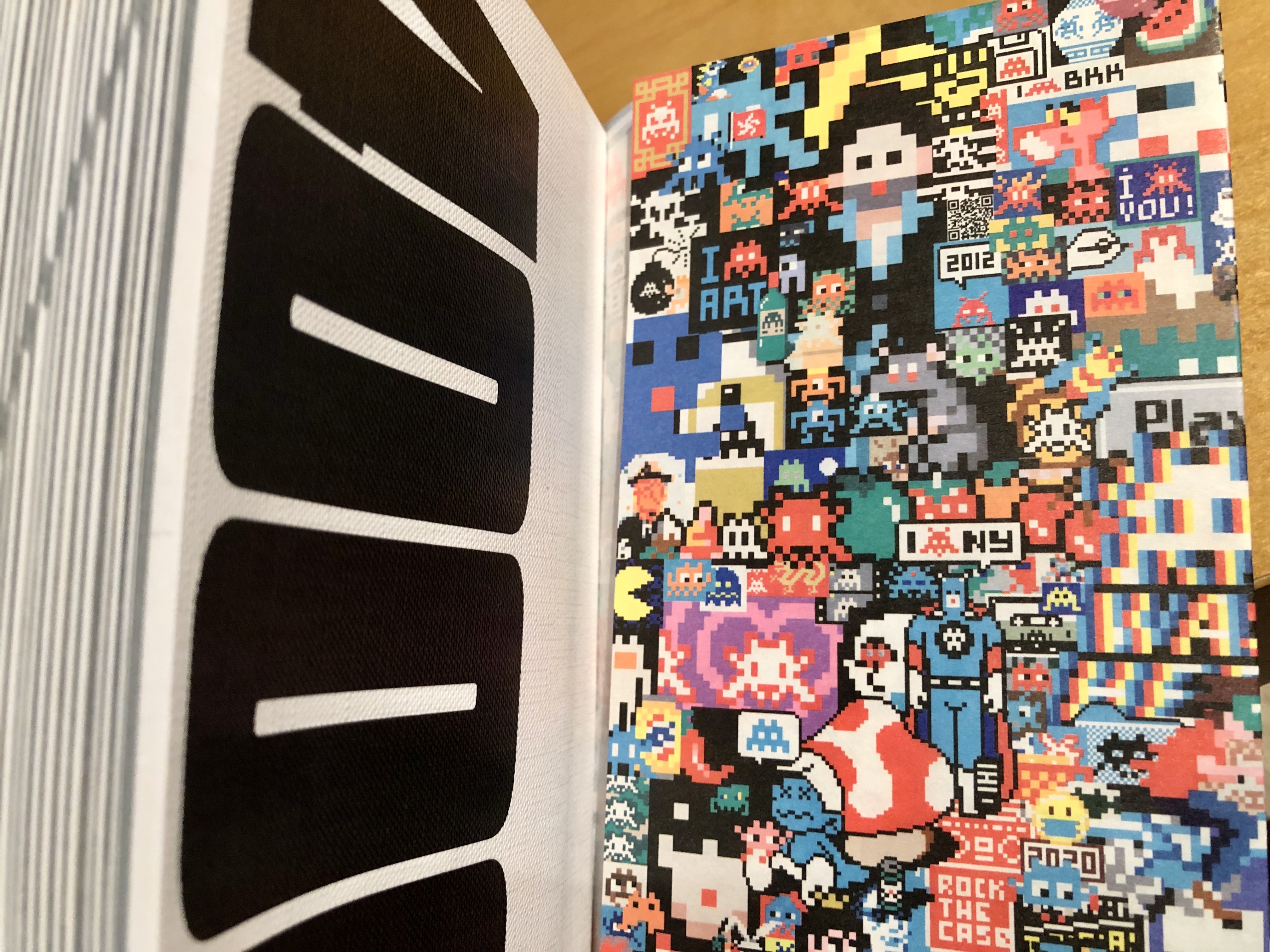 Et si vous n'avez pas la chance d'avoir réussi à récupérez un exemplaire du livre, flashez le code ici 😉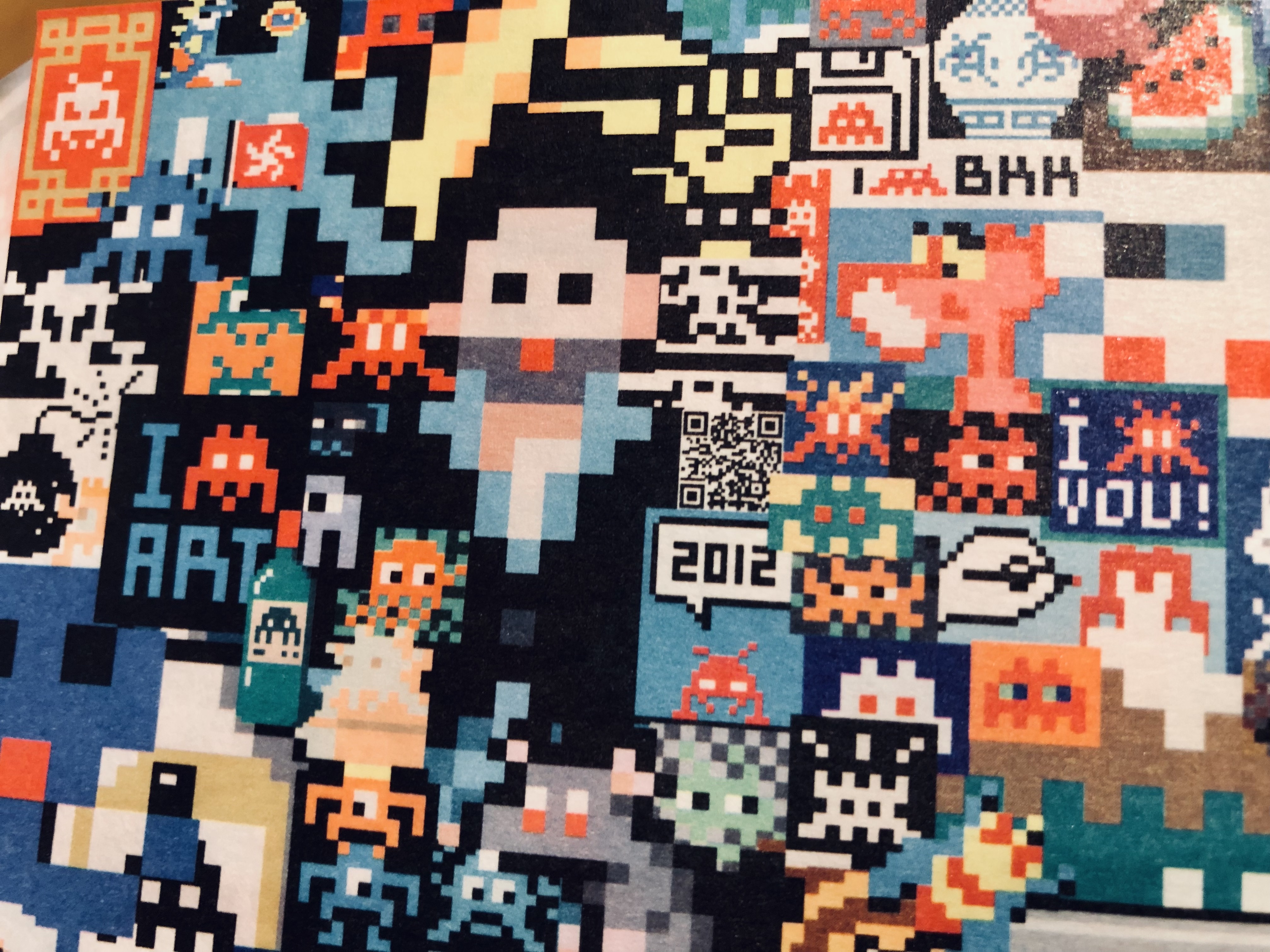 ---
Saved: Exhibition, Expo, Exposition, Over the influence, Paris
Tagged: 4000, Expo, Exposition, Invader, OTI, Over the influence, Paris, Space Invader