« Graff the peace ! » à Opera Gallery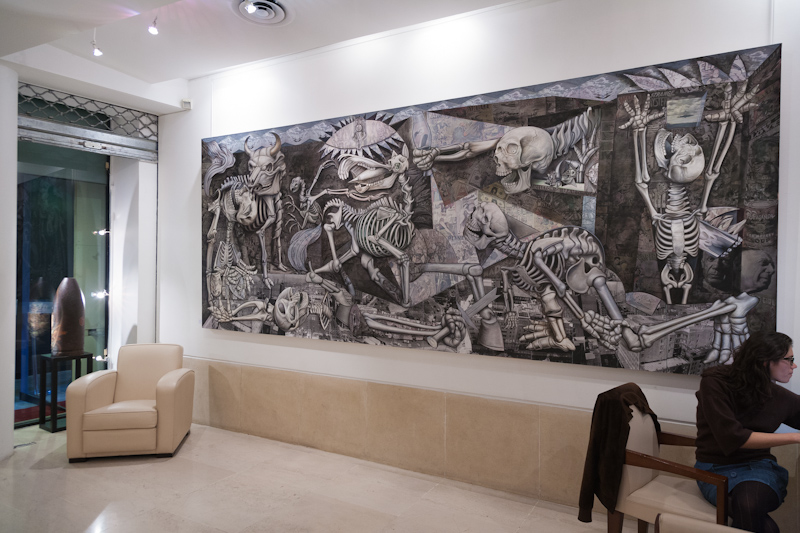 Du 13 septembre au 6 octobre 2012, Opera Gallery située à proximité de la Place Vendôme organise une exposition collective de street art d'oeuvres créées autour du thème de la paix. Sont présent, Speedy Graphito, C215, Jef Aérosol, Shepard Fairey, Seen, Ron English, Blek le Rat, Tilt, Logan Hicks et quelques autres…
L'expo s'ouvre sur une toile gigantesque de Ron English qui a revisité le Guernica de Picasso.
.
C215 présente notamment un pochoir posé sur une énorme bombe datant de la première guerre mondiale représentant un soldat russe embrassant un paysan Biélorusse.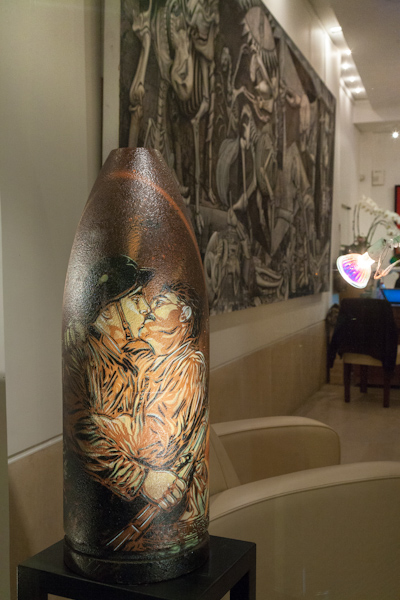 Jef Aérosol, lui, nous gratifie d'un pochoir de la Statue de la liberté bombant le signe de paix sur une civière, qui, face au Captain America de Seen, fait son effet.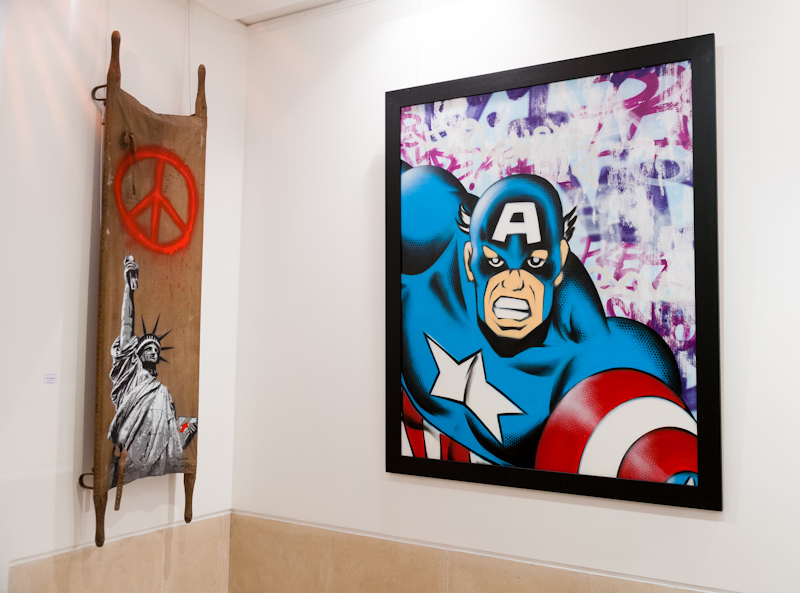 Ou encore Speedy Graphito et son smiley casqué « Make peace and have fun »…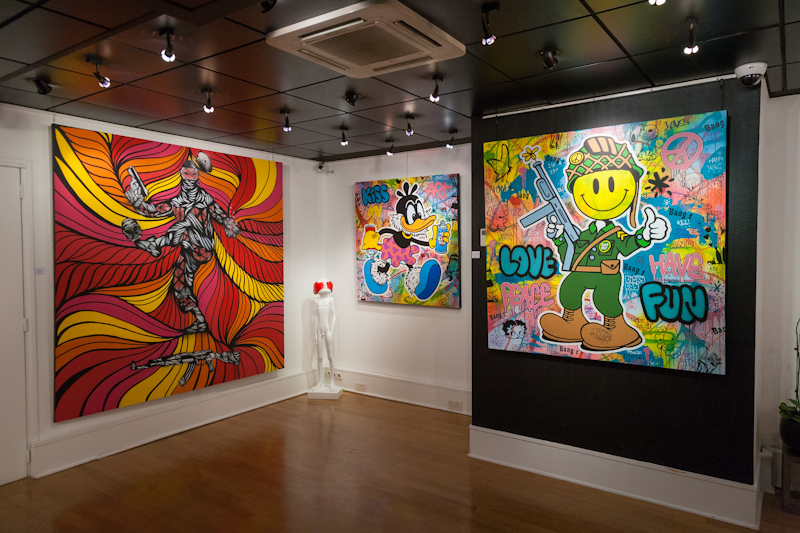 .

Opera Gallery
356 rue Saint Honoré, Paris 1er
www.operagallery.com
mail : paris@operagallery.com
Saved: 01er, C215, Expo, Jef Aérosol, Paris, Shepard Fairey
Tagged: 01er, Blek le Rat, C215, Expo, Exposition, Guernica, Indoor, Jef Aérosol, Logan Hicks, M-City, Opera Gallery, Paris, Picasso, Ron English, Seen, Speedy Graphito