Under the Wave – Piscine Molitor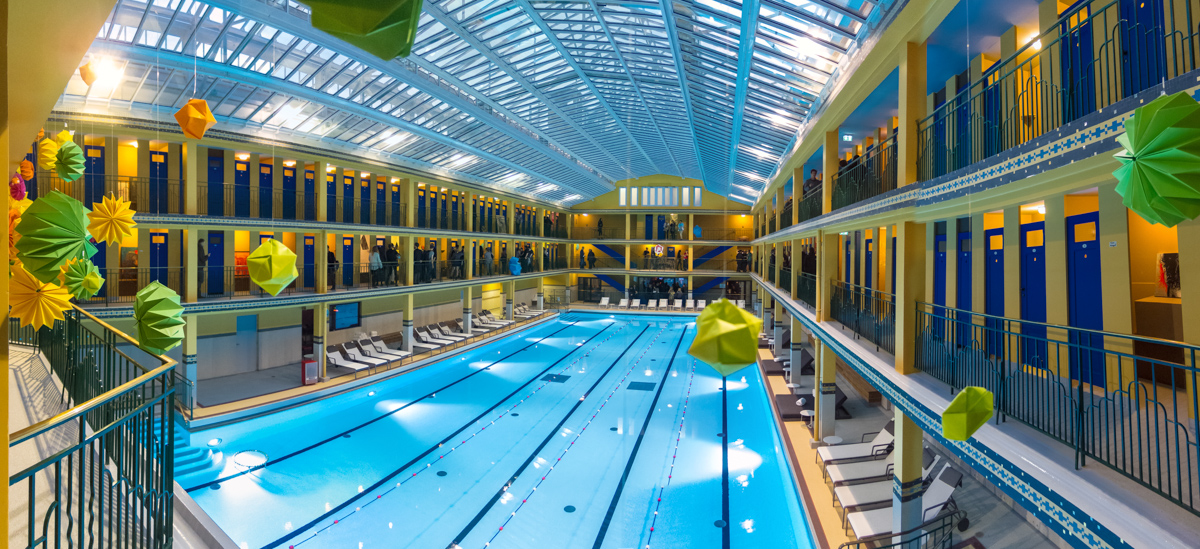 Molitor, piscine mythique du 16è arrondissement a réouvert récemment après des années fastes, un abandon, une réappropriation par les artistes issus du graffiti et des mois de travaux. Piscine populaire et ouverte à tous depuis 1930, elle est malheureusement devenue un lieu privé et pour la plupart inaccessible. Dommage pour un lieu pareil, car il est magnifique.

Malgré tout jeudi 9 octobre a eu lieu le vernissage de « Under the Wave », une ouverture pour entrer sur le site et la possibilité offerte pour voir les oeuvres qui ont été commandées à plusieurs artistes et qui vont décorer de façon (à priori) permanente les vestiaires de la piscine mais également les différents espaces de ce site où l'on trouve également, salle de repos, espaces détente, restaurant et hôtel.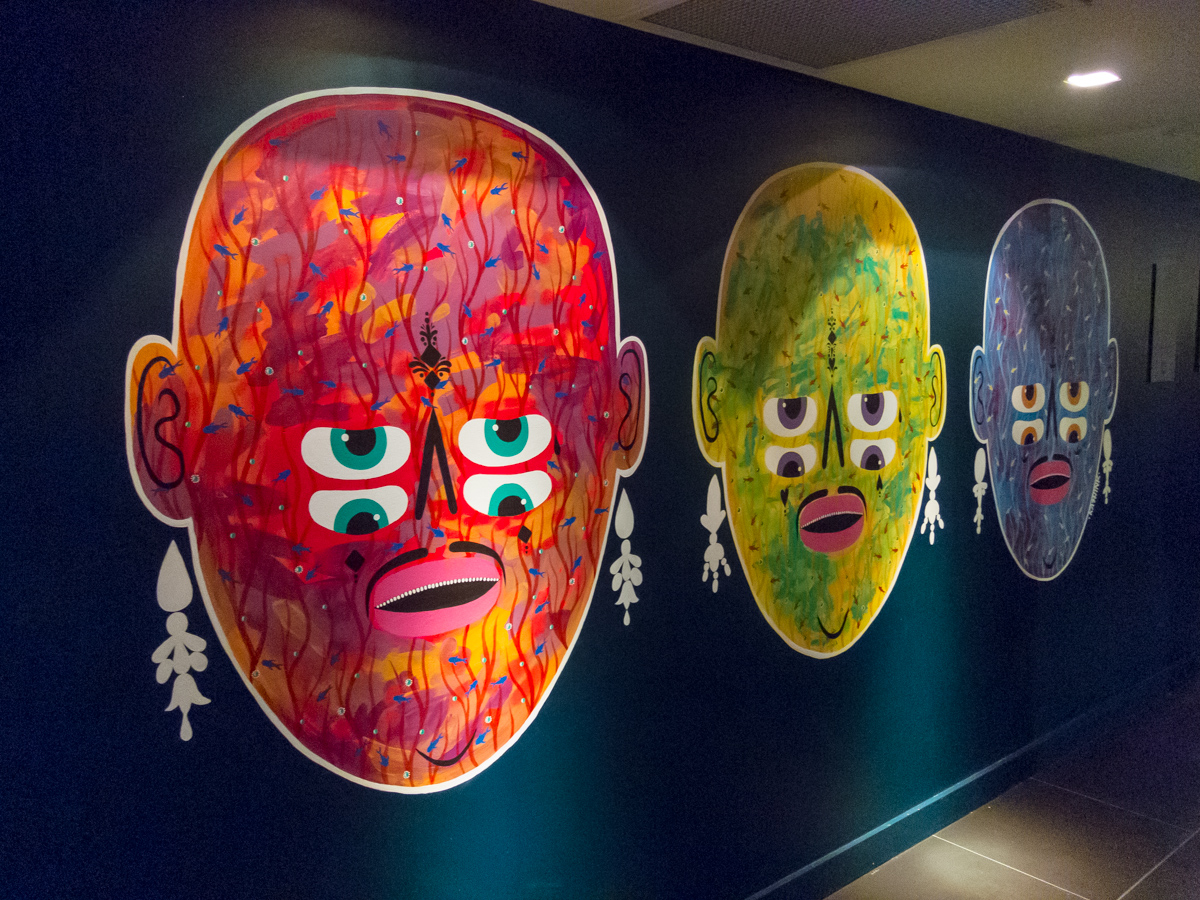 Artiste Ouvrier, Balder, Fred Calmets, Cadija Costa, Le Consortium, Damien Paul Gal, Diadji Diop, FBZ, Indie 184, JBC, Kan, Kashink, Kouka, William Laboury, Mademoiselle Maurice, Carmen Mariscal, Thomas Mainardi, One Teas, Rolecs, Shuck One, Sly 2, Antoine Stevens, Thom Thom, Remy Uno, Wen-Jié Yang sont les artistes de tout bord, qui, durant tout l'été, sont intervenus à Molitor autour des bassins d'hiver et d'été, dans les cabines et sur les murs…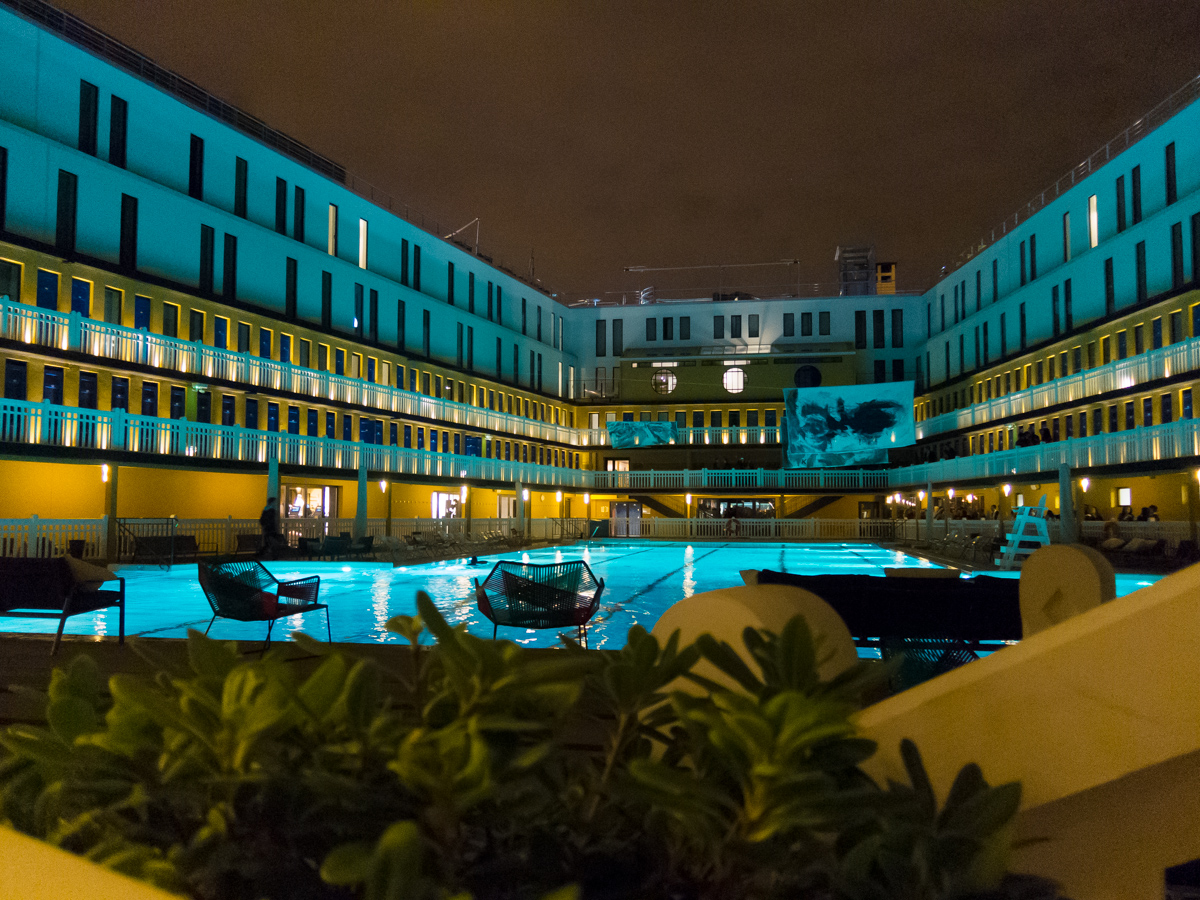 Tagged: 16è, Antoine Stevens, Artiste Ouvrier, Balder, Cadija Costa, Carmen Mariscal, Damien Paul Gal, Diadji Diop, FBZ, Fred Calmets, Indie 184, JBC, Kan, Kashink, Kouka, Le Consortium, Mademoiselle Maurice, One Teas, Paris, Piscine Molitor, Remy Uno, Rolecs, Shuck One, Sly 2, Thom Thom, Thomas Mainardi, Under the Wave, Wen-Jié Yang, William Laboury