Shepard Fairey has just completed a new work in the heart of the 13th arrondissement of Paris, close to Delicate Balance that ended a few days ago, and Rise Above Rebel conducted in June 2012. This time he took the visual of tribute that he had done the day after the Paris attacks of November 2015, Marianne on tricolor flag background with the motto « Liberté – Egalité – Fraternité »
Shepard Fairey vient de terminer une nouvelle oeuvre au coeur du 13è arrondissement de Paris, à deux pas de « Delicate Balance » qu'il a terminé il y quelques jours, et de « Rise Above Rebel » réalisé en juin 2012. Cette fois il reprend le visuel de l'hommage quil avait fait au lendemain des attentats parisien de novembre 2015, une Marianne sur fond de drapeau tricolore avec la devise « Liberté – Egalité – Fraternité ».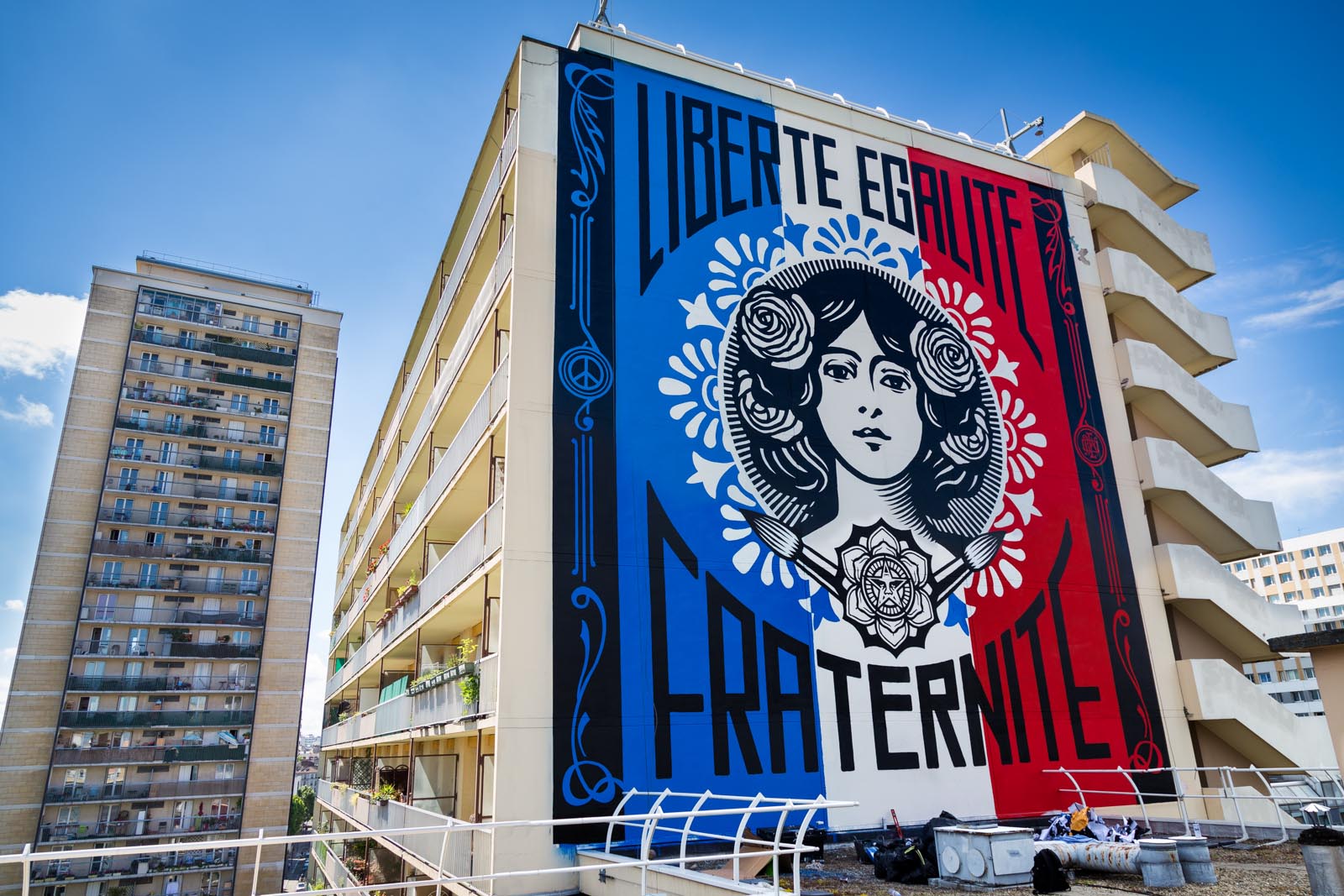 Mehdi Ben Cheikh from the Itinerrance gallery spoils us with these achievements walls and the simultaneous exhibition. After a wall in front of the gallery, « Delicate Balance » rue Jeanne d'Arc is now on Boulevard Vincent Auriol that we take full eyes. The tricolor flag had been painted a few days before the coming of Shepard Fairey and had caused surprise and sometimes concern among residents, who did not understand why a huge French flag appeared on the heights. But I think it was a relief, Marianne Shepard strong slap! … Hard to miss, it's just a shame not to see it in its entirety from down the street, we see better from the metro but it's really the subway (or building in front and height!) that we take full advantage. (sorry for the Google trad)
Mehdi Ben Cheikh de la galerie Itinerrance nous gâte avec ces réalisations de murs et l'exposition en simultané. Après un mur devant la galerie, « Delicate Balance » rue Jeanne d'Arc, c'est maintenant sur le Boulevard Vincent Auriol que l'on en prend plein les yeux. Le drapeau tricolore avait été peint quelques jours avant la venue de Shepard Fairey et avait suscité la surprise, et parfois l'inquiétude chez les riverains, qui ne comprenaient pas pourquoi un énorme drapeau français était apparu sur les hauteurs. Mais je pense que les voilà rassurés, la Marianne de Shepard claque fort !… Difficile de passer à côté, c'est juste dommage de ne pas la voir dans son intégralité du bas de la rue, on la voit mieux depuis le métro, mais c'est vraiment du métro (ou d'un immeuble en face et en hauteur !) que l'on en profite pleinement.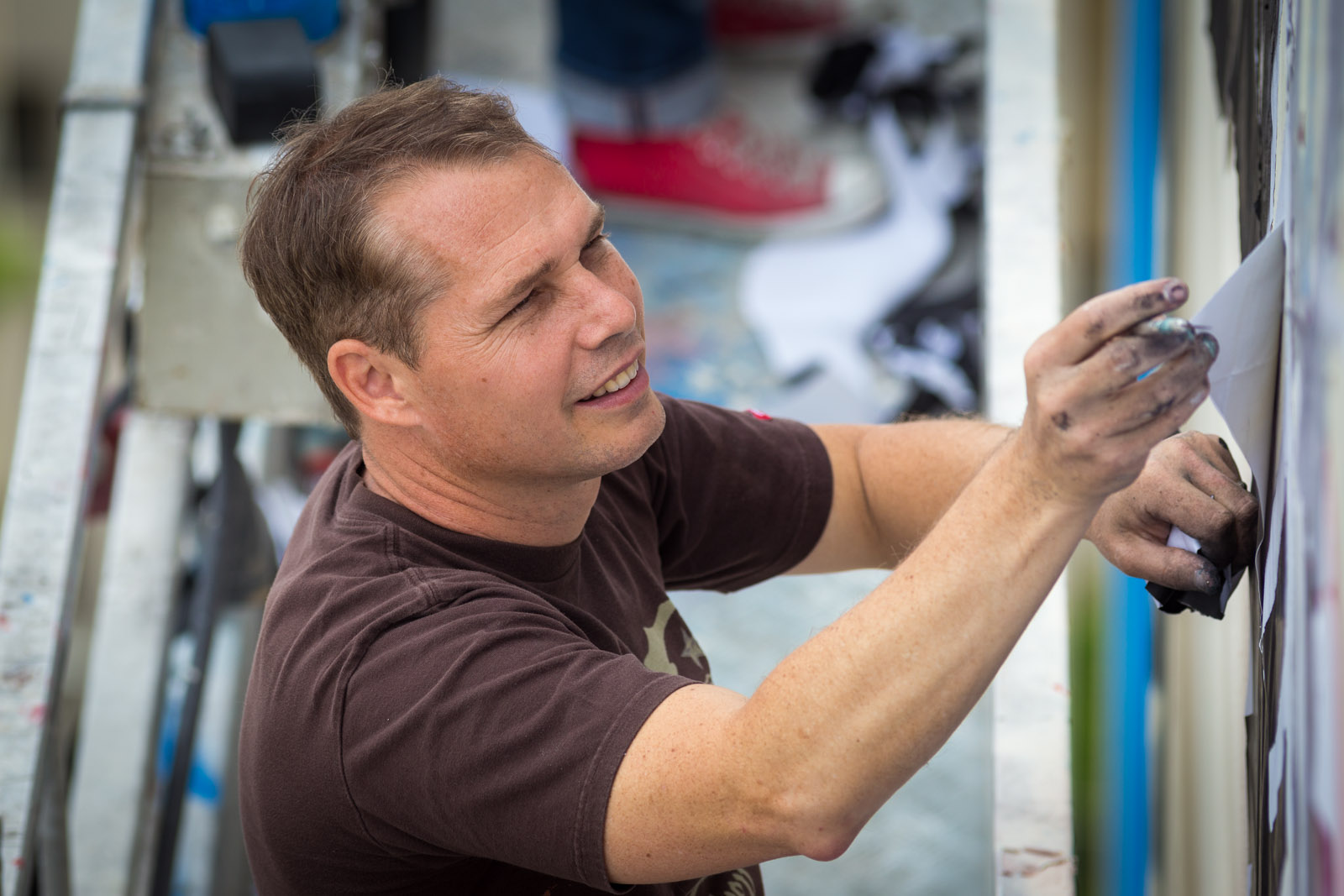 As for « Delicate Balance » rue Jeanne d'Arc, he will have two days to realize that wall, finally, he and his team, because they worked for five on the first day, and left three of his assistants finish second. I had the chance to follow the evolution of the project, it's pretty amazing to see them work, everyone knows what to do, they are efficient, organized, fast and super perfectionists given the number of small alterations they could do once the finished wall.
Happiness !
Comme pour « Delicate Balance » rue Jeanne d'Arc, il aura mis deux jours pour réaliser ce mur, enfin, lui et son équipe, puisqu'ils ont travaillé à cinq le premier jour, et il a laissé trois de ses assistants finir le deuxième. J'ai eu la chance de suivre l'évolution du projet, c'est assez étonnant de les voir bosser, chacun sait ce qu'il a à faire, ils sont efficaces, organisés, rapides et surtout super perfectionnistes au vu du nombre de petites retouches qu'ils ont pu faire une fois le mur fini.
Un bonheur !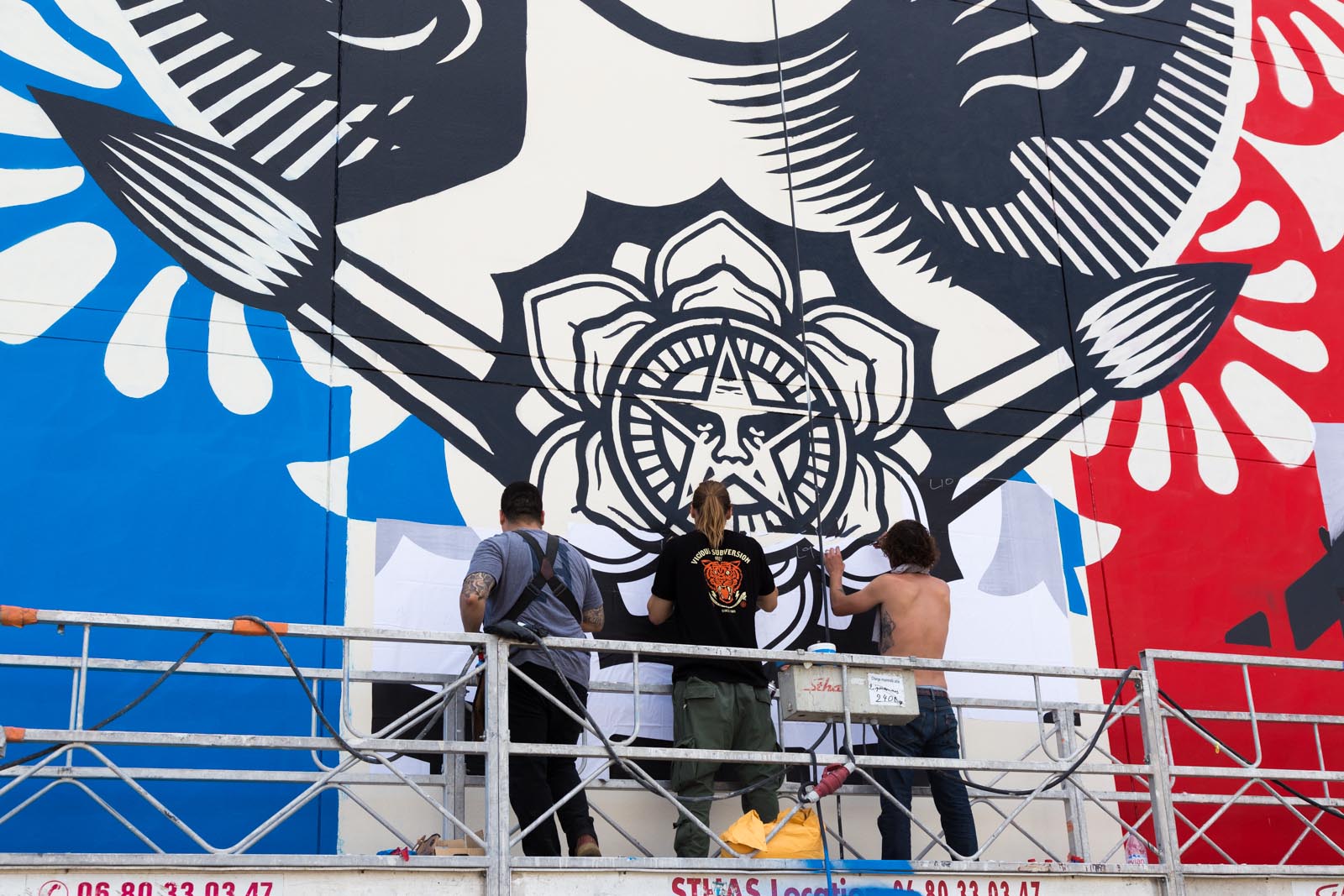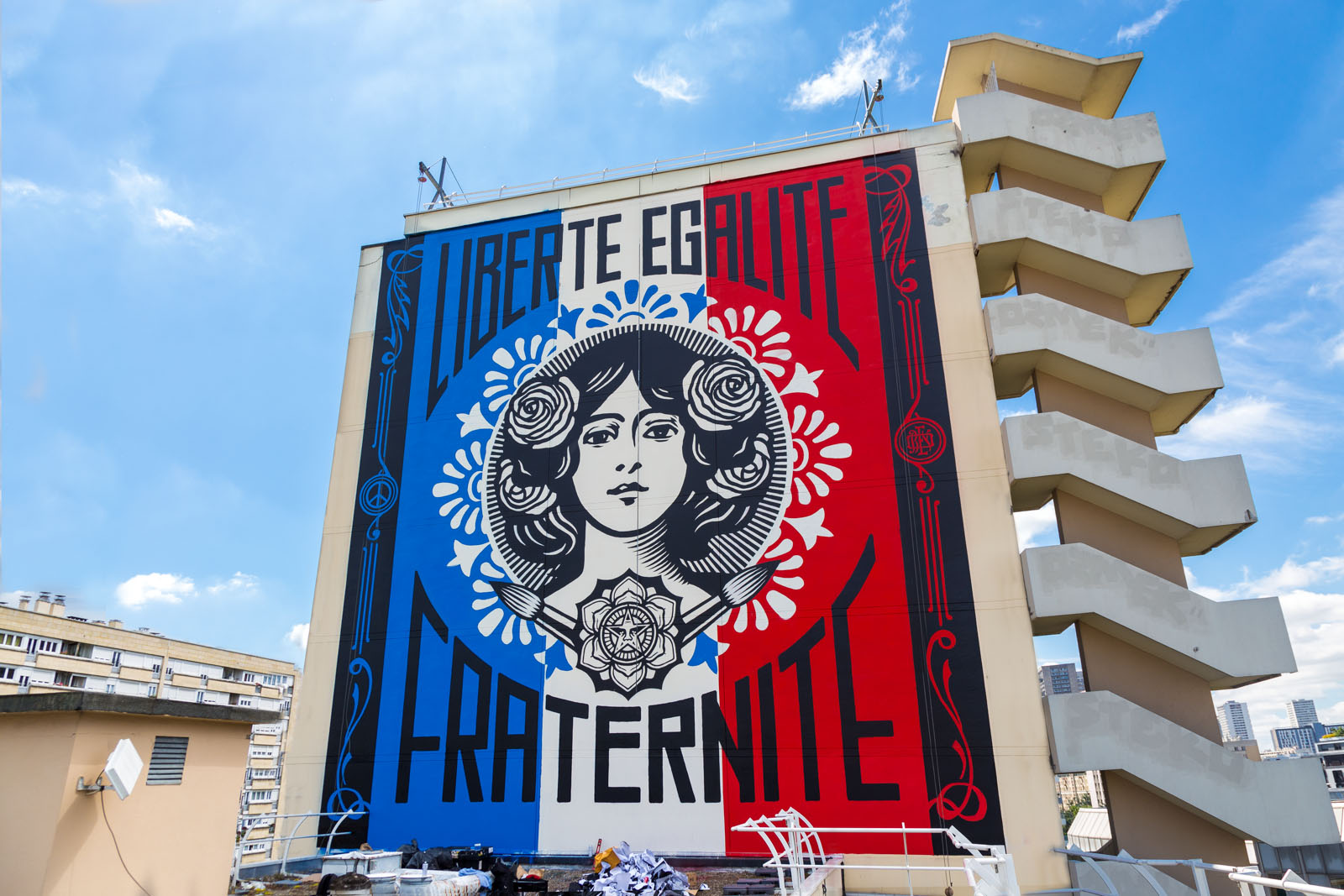 .